Highlights of recent Rights Respecting work across school
Year 3 had fun "finding the right" in a Treasure Hunt around school. They also used "Scratch" to create a Rights Respecting computer game.
Year 4 have been to Beamish, interviewing characters in role in the Pit Village, based on their knowledge of Articles 2,14,24 and 27.

Article 2: The Convention applies to everyone: whatever their race,religion or abilities, whatever they think or say, whatever type of family they come from.
Article 14: Every child has the right to think and believe what they want and to practise their religion, as long as they are not stopping other people from enjoying their rights. Governments must respect the rights of parents to give their children information about this right.
Article 24:Every child has the right to the best possible health. Governments must work to provide good quality health care, clean water, nutritious food and a clean environment so that children can stay healthy. Richer countries must help poorer countries achieve this.
Article 27: Every child has the right to a standard of living that is good enough to meet their physical, social and mental needs. Governments must help families who cannot afford to provide this.

Year 5 have written to another school, trying to persuade the Headteacher to introduce a Rights Respecting Ethos.
Year 6 dissected the manifesto put forward by several of the political parties involved in the recent election, in the light of the United Nations Convention on the Rights of the Child.
Further events in school include a litter pick in the local area and the creation of new class charters during transition week.
The Cystic Fibrosis assembly, which was to be delivered by the team from the Royal Victoria Infirmary unfortunately has had to be re-scheduled, but Miss Amy Etherington is embarking on her fundraising "Three Peak" challenge.
Thank you for all donations via the non-uniform day and sponsorship.We will let you know the grand total raised very soon.

Article 23 UNCRC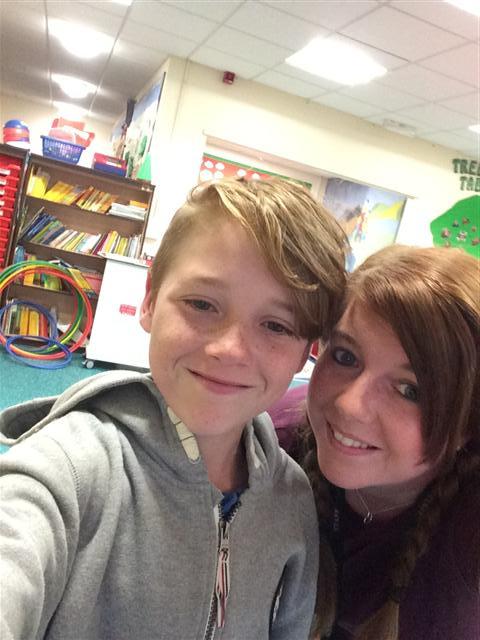 Good Luck Miss Etherington!